*Update*. Please scroll down to the bottom for the latest updates as we continue to document the journey we look forward to sharing with you all…This is the true story proof you can do and live your life, now.
A STORY ABOUT A ROWBOAT NAMED SMILES THAT DOES…
Welcome to the official page, for the 'SEE LEVEL' expedition. A humble, human powered effort, to stay in the positive current of life, while maintaining a balance, others can see too. As with previous adventures incorporating unconventional travel, the unforgettable memories this adventure holds, will be world class. A quest to row an Ocean Rowing boat around the world.
-The Backstory
On June 30th, 2016, Aaron embarked on the adventure of a lifetime as written up in Men's Journal seen below. With no prior experience in a canoe, made a choice to jump in and paddle it for over 233 days and 5,000 miles. On a quest to 'Find the Current', he completed the journey on Feb 19th, 2017. Breaking the longest solo journey in a Canoe / Kayak according to Guinness, Aaron didn't take it. Aaron found the reward in doing adventures for a cause, was greater than anything else. He also learned the importance the media had in bringing awareness to it. In 2018, Aaron accepted a role as a live morning reporter for NBC and FOX affiliates. Towards the end of that year, it was clear there was communities around the world that the ones featured daily by Aaron, the world would enjoy watching.
So 5 years later, Aaron is in a different boat, in a different current, this time taking an Ocean Rowing Vessel, to the world stage. The never been done before, uncharted route, will be his effort to stay in the current by maintaining balance at Sea Level. Again with no prior experience, the effort will be an honest look into all cultures, causes, and spiritual beliefs. Visiting various isolated tribes, adapting to the learning curved of Ocean rowing, and sharing personal growth, is all an effort to simply, 'See Level'. A great example for anyone seeking a new perspective, superpower, or better understanding of others. Unconventional travel leaving unforgettable memories. Here are a few links on the above…
Men's Journal Article
Soundcloud Interview with Paul Harris
http://www.harrisfiles.com/audio/aaroncarotta-findingthecurrent.mp3
Full 2018 Documentary, 'Finding the Current'
Please stay tuned for full details coming next, including the team behind this. It's deeper than the beautiful sea, we will advocate for. If you are a production team, streaming platform, agent, or publicity, the hatch is still open. View our 'contact' page for more.
**Sept, 2020**- My adventure is officially being announced and validated. Firstly, I am starting with the Ocean Rowing Society and Chris Martin. What is it like to try and row across an Ocean? I am glad you asked because I too have no idea.
Here is one point of view, featured on the Discovery Network, with my new team member, Chris Martin. Summed up by his rowing partner here, Mick Dawson, "It's like having the best tickets to the best show in town". While I am solo and mostly unsupported, Chris and others will be acting as mission control from the land. Your tribe is just as important as your mission. Enjoy!
HOW ADVENTURE CALLED AARON IN 2008 AND COMES FULL CIRCLE NOW
*Update Jan 1st, 2K21*
Thank you for the overwhelming response! We are no longer shipping items out. We are out of supply, but if you received a confirmation from us and have not received it, please know it is still on its way. Happy New Year!
*Update Jan 9th, 2021*
When evaluating Adventure, there comes a time and place for everyone. For me, seeking beauty is the goal. This comes in a natural way for me, seeing from a perspective, only an adventure can find. I believe my last 10 years of adventuring around, leads me to this one. Here is the Raw, Zoom meeting, with Ocean Rowing Society president, Chris Martin.
The Physical
*Update Jan 27th, 2021*
My spirituality these days is better than ever, just a bit different to some. It would consist along the lines of the last supper, only joined by Buddha, fasting on mushrooms. Strong, Happy, Modern. This will be the last video I release about my personal mental battles, after my last expedition. The importance of mental vs physical, can't be summed up in words. I leave it all on the table, sharing the raw, and factual learning curves. It's just who I have become, as an adventurer. I hope it sheds some light on the good that adventure can offer to those seeking a natural remedy. While many will never understand, I have been logging my findings over the last 4 years, asking lots of questions that come to find out, require a badge or a degree in the field. There is now an easier way to get answers and support, those details enclosed. As it relates to the last 20 of my life, I believe in the idea that this world by way of adventure, can help others. If ever feasible to see it, certain like minds, can excel rather than medicate. I only found myself in life current after my canoe trip, by way of tribal meditation. More so, it nearly cost me my life a few different times while I removed the big pharm dependency. When natives sourced the root for me, I found a new tribe, listening to Tim Ferriss and the MAPS approved research, I knew I was home. I went from PTS situations to taking on this expedition, overcoming fears of the big seas, and more. Adventure isn't conventional, but neither is the new FDA-approved therapy options. It's these minds that showed me the current and gave purpose. Social media is really good at accountability, so please stay with me and my personal story, simply trying to own the past, before redeeming the future.
The Mental
NOW IT'S TIME TO TALK SPECIFICS! ADVENTURE SPECIFICS!!
The Boat
The quest for the vessel started in August of 2020 and with the help from Chris Martin, a few were sourced. With help from the Vancouver Maritime Museum, Aaron was granted use of the R20, 2013 Rannoch Boat. 23 feet in length she was donated to the Museum from the previous owners who were unable to complete a Pacific Ocean crossing. While some feel a perfect fit would be a new vessel, this journey is about embracing imperfections, rather than fighting for the perfect ones. A match of two experienced elements. Seasoned enough to offer support when needed, while running the course, each is built for.
*Updated 2/16/2021*
Generally, when I want something in life, I use what I have, and make it work. Cautiously understanding my short-sighted mistakes of the past, with the right team and organic elements, understand its importance, in achieving the goal. Needless to say, I was offered a chance to use this vessel formally known as the 'Honey Badger', sourced from team consultant Chris Martin, to make it work, after the Vancouver Maritime Museum, offered permission. The 'as is' opportunity, allows me the chance to live in the now, pushing forward with my efforts, while offsetting the need for another form of revenue, by finding a work barter option. It is truly an old-school method that I was only able to source, from fellow river angel, Capt Otto. While it is still important to still understand that not every person you offer this proposal to, operates on trade, I am grateful and thankful, Tri-County Fiberglass could make it work. It's a healthy way to give purpose to the daily work grind.
*Updated Feb 24th, 2020*
Sign-up info to join me on a segment of my journey and more can be found here in the next few days. Cleaning the house has meant letting go of old items that seem to, just fill up clutter and cause objects to be in the way. That said, the Facebook page associated with 'Adventure Aaron' Carotta @aaroncarotta, has been compromised and is posting ad videos tens of times a day on the account. We have had no luck in getting Facebook to acknowledge the breach that happened on Jan 31st and will be letting it go as well as filing IP legal claims to regain ownership. Seems to be part of the big picture plan to simplifying my own human-powered efforts to row my own boat, accepting the loss of other elements, I can't control. If you are interested in the journal logs of the expedition, a 24 hour, hourly breakup of records I am keeping in the process of launching this expedition, and more, please sign up for the email newsletter. No spam, just my way of connecting on a more conscious level with those similar minds, welcoming it. The rowboat formally knows as the 'Honey Badger' has been named 'Smiles'. It stems from my understanding that the smile itself, is a universal understanding and tool, of happiness. Like a baby naturally does from birth, I think it will be a nice reminder of the future, in an effort to see level. 🙂
*March 10th, 2021*
If you had a chance to see the first rowing experience adventure last month on my Instagram account, It is only a proper form to follow up with a bit of redemption. While training the last couple of months daily, I was rewarded with some familiar friends. Here is the previously mentioned flop too 😉
https://www.instagram.com/p/CL6rAyzgfw9/?utm_source=ig_web_copy_link
*
March 29th, 2021*
WOW!!!! What a schooling I have been on over the last two months. From Boat Body Work, to full on Electrical Wiring, to the basics of why a screw is threaded with a certain octagon head, it is all fascinating. More on that later, but here is 1 of a mini series of videos as I train out in the Gulf. Please enjoy and as always, thanks for sharing and saying hello!
*April 5th, 2021*
Preparing for Island stops on the around the world expedition, means polishing up some logistics with the ability to remove the rudder and beach, Smiles on a needed basis. I was able to do just that recently and had a chance to walk around Horn Island. You can learn more about how to visit Horn Island here, https://www.nps.gov/guis/planyourvisit/horn-island.htm. Here is a short video on my journey while there. Enjoy!~Aaron
**UPDATED JULY 22ND
Official UPDATED FUNDRAISING EFFORTS WILL BE SEEN HERE, AUGUST 1ST.
****UPDATED JULY 23RD
HAPPY TO ANNOUNCE AFTER 5 MONTHS OF WORKING WITH FB STAFF, WE HAVE GOT FULL ACCESS BACK FROM THE HACKERS, AND ARE POSTING LIVE UPDATES INCLUDING STREAMS @AARONCAROTTA IF YOU ARE NOT ON FB YOU CAN STILL SEE THE 'ALive Stream with Adventure Aaron' here, https://vimeo.com/578905702
****Aug 15, 2021***
is here and the updated fundraising has started with a soft departure date of Sep 25th, 2021 from Southern California. Below are a few links to get involved and more details to follow. Thanks for being part of this awesome adventure!
You can also click this link directly,
https://fundrazr.com/Rowing4Reasons2021?ref=ab_2A7f26_ab_3Trxh31uGYE3Trxh31uGYE
**Update Aug 16th*** Live Streams Can be seen here….or on the official FB expedition page, www.facebook.com/aaroncarotta
**Updated August 17th, 2021***
Sun Harvester is a term I officially hope I can continue to incorporate in my quest to leave a positive print. After 4 months of learning some and failing to understand some electrical, a gift came in. I have yet to get around to approaching sponsors, mainly because I am still trying to fund, find, and fix all items mechanically on Smiles. After working with the generous fiberglass team Danny and Scott when I started the process in Feb, I have struggled to understand why such complex things were wired and powered to things, that already had functions to power on and off. Like power buttons, why was there a need to add a switch to the switches, to me only adding one more element to look at when things don't switch on, right? Well, I know I am more simple man minded than I probably should be and while I couldn't seem to ever get solar to keep a charge on the new 80 AGM batteries I replaced the 160's with, I then came across Scott and his wife Stacie. www.panelsupsolar.com is a new company set up in the area that does it all and when I say all, Justin teaches you how so your set on your own, just like you should be when the panels truly leave you off the grid. Here is a video to explain more and a side note, I was not paid or asked to do any of this for Justin. In fact, when I called to see if he could service the issue, not only did he return the call after hours, offered to service and supply it all for free, because he felt our paths crossed for reasons he has written more about here,
www.optingoutofnormal.com
. He vowed he had no expectations from his offering and coming from a upbringing of no such thing as a free lunch, I appreciated that mention. Of course the paying it back on my end has only started Justin! More on the impact this will have in my first leg stopping at a few location that could need power, for classrooms and more. Think of the capability one panel can offer to an island where electric is hard to come by…. If you would like to learn more please join me and visit ;
www.internationalsunharvester.com
. Now enjoy…. ***August 29th, 2021***
Today marks the 1 year mark that Chris Martin from New Ocean Wave and The Ocean Rowing Society, answered a few questions from the UK for me. We have been working back and forth over the last year by mainly email, going over what it would take to pull off this never been done, circumnavigation route. Hoping to depart from the training grounds of the Gulf Of Mexico near Ocean Springs, MS, according to Chris, it is just not possible. Mainly the currents which are defined as Wind, Waves, Tides, Ocean currents, Political situation, rule restrictions for canal sections, and Covid restrictions. It is my great pleasure to therefore present the route that will be taken stating from the Southern California area, down to the circumnavigation point of the Panama Canal, then west across the Pacific and beyond. For the sake of holding true to the water and great seas, I have set my own conditions of no land transfer. While weather may arise like monsoon season near the Indian Ocean, there is also a condition I am setting of continuous routes with limited days stops not to exceed 30 days. 30 days in place is mainly for the conditional aspect of my philanthropy efforts as well. I will be looking to reach as many islands as I can with respect to the currents and tribal traditions. The initial departure for me will be leaving in the month of Sept, which is about 30 days from now. Weather permitting and final bits in place, I am starting to feel the anxious elements of the moments one gets before embarking on these type of adventures. My mandatory equipment list still has some holes in it and with the help of more sponsorship and fundraising, will overall decide if I can depart on schedule. The main date to be focused on is the Ocean crossing window from the Panama area needs to be around Jan-Feb 2022. After this, the window with the weather and winds, is not favorable ie doable. It will be an estimated 3,000 NM from the Newport Beach Area to the Panama Canal. Leaving in Sept should allow the time needed to make the aforementioned window. That's all for now. Smiles and I are about to finally put in on the west coast with a run hopefully to Catalina Island and back before embarking. The latest updates on the philanthropy efforts can be found here, www.internationalsunharvester.com
**Oct 17th***
1 year in the making from the top of this page and……….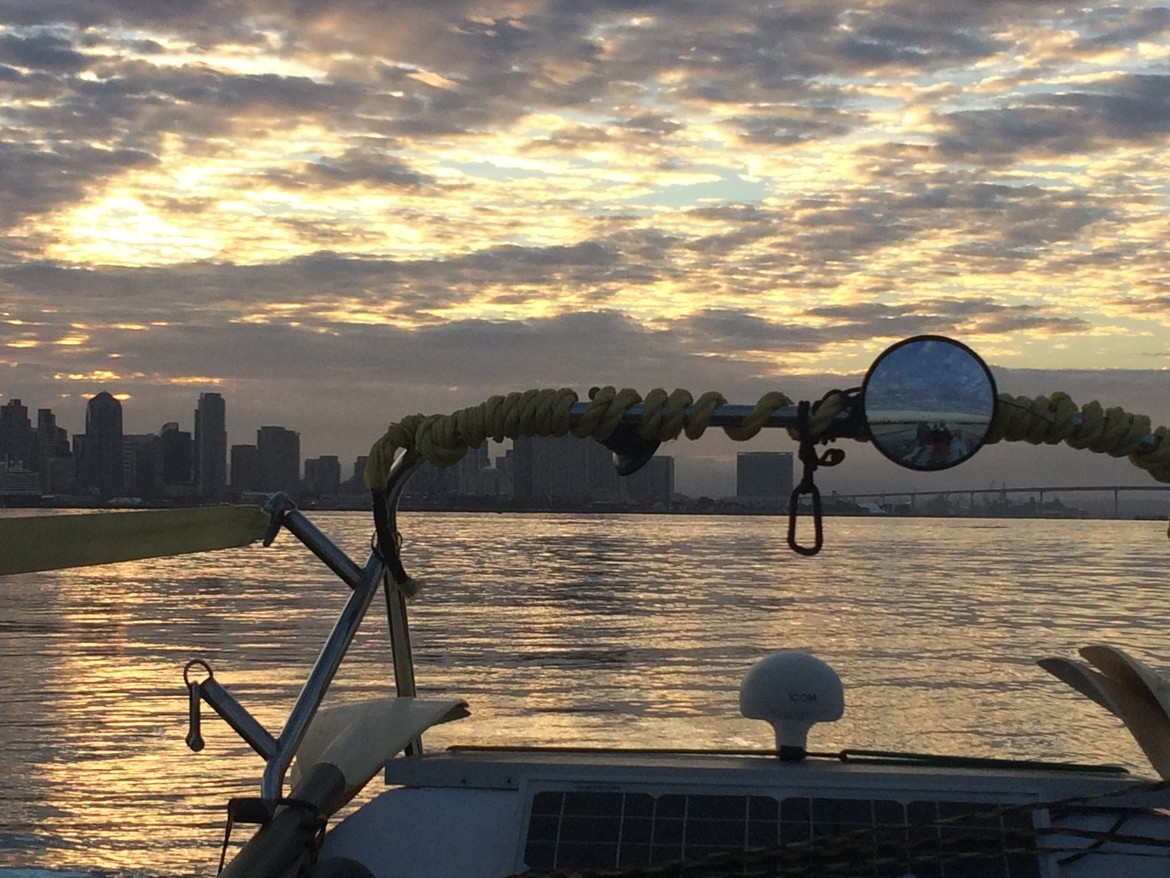 Off AND Away!
The support from this site is so validating and positive, it has left me speechless in times of questioning if its best to take a time out and 'properly' fund this effort. With the understanding that most of those efforts hurt others in a negative way adding the pressure from the 'get go' moments, I simply continue to live the life, I feel works best as I continue to row on. I am grateful that I have the physical and mental capacity to be in the now after Cancer with a vessel and support team, that agrees. Wristbands have arrived! Many of the donors here and the images of them wearing them, continue to come in, it is such a great surprise to know you all are on board.
First up, was an unexpected visit from my friend Frank, who was on his way to see his better half and before she saw him, he came to see me depart. Originally scheduled to come along for the first segment, unexpected items popped up in the schedule for him and we spent the final days in San Diego, visiting the downtown area. Grabbing him a last minute haircut, we met the wonderful Barbara in Little Italy, Juliana. The story to come in full later, but his haircut was approved by the better have Lisa, seen below and also allowed a spot for the courageous stylist, former marine, to join me. Fighting the initial rough swells and winds with a sea sickness for a few days, she finished strong and survived to share here thoughts coming soon.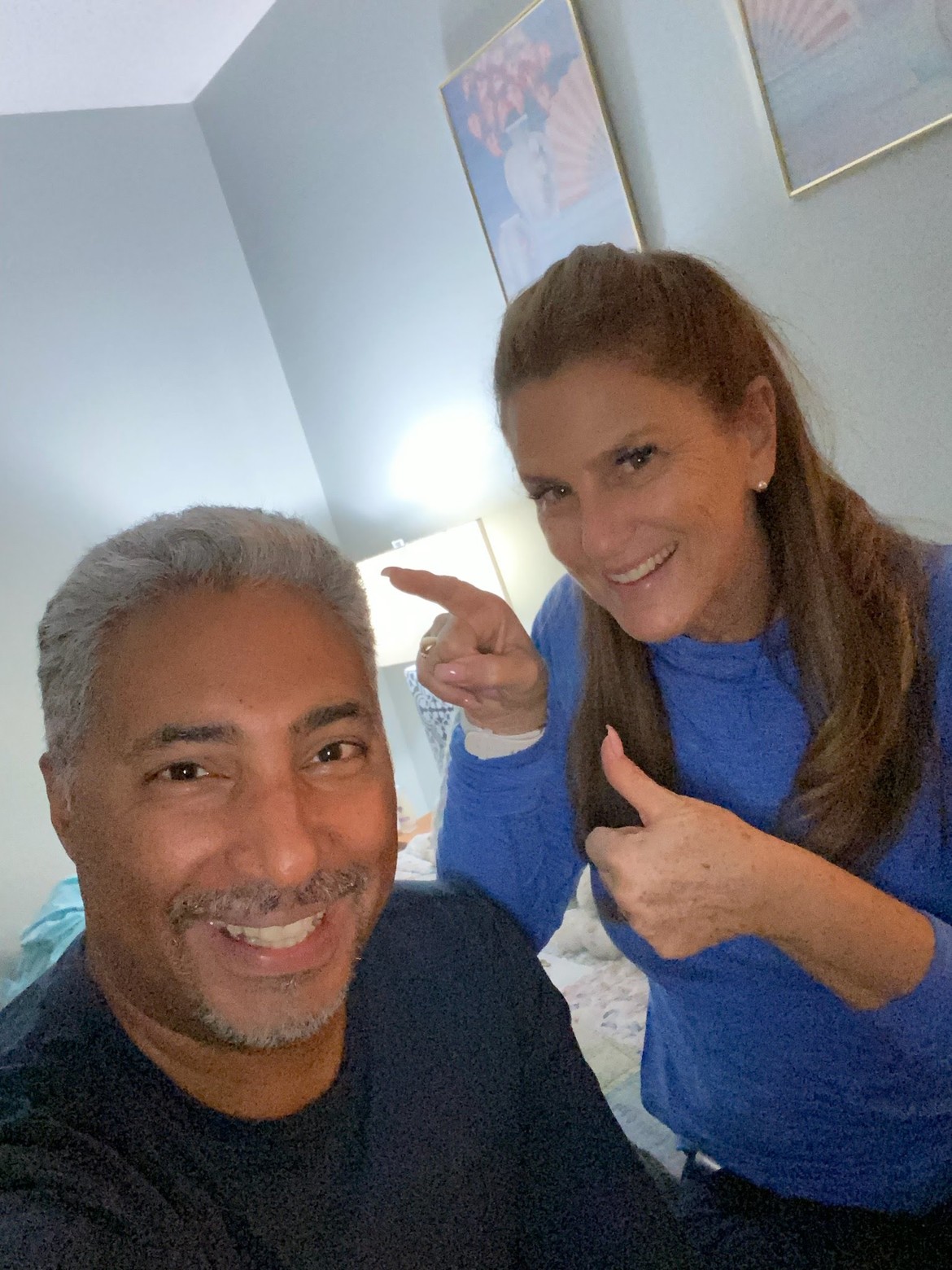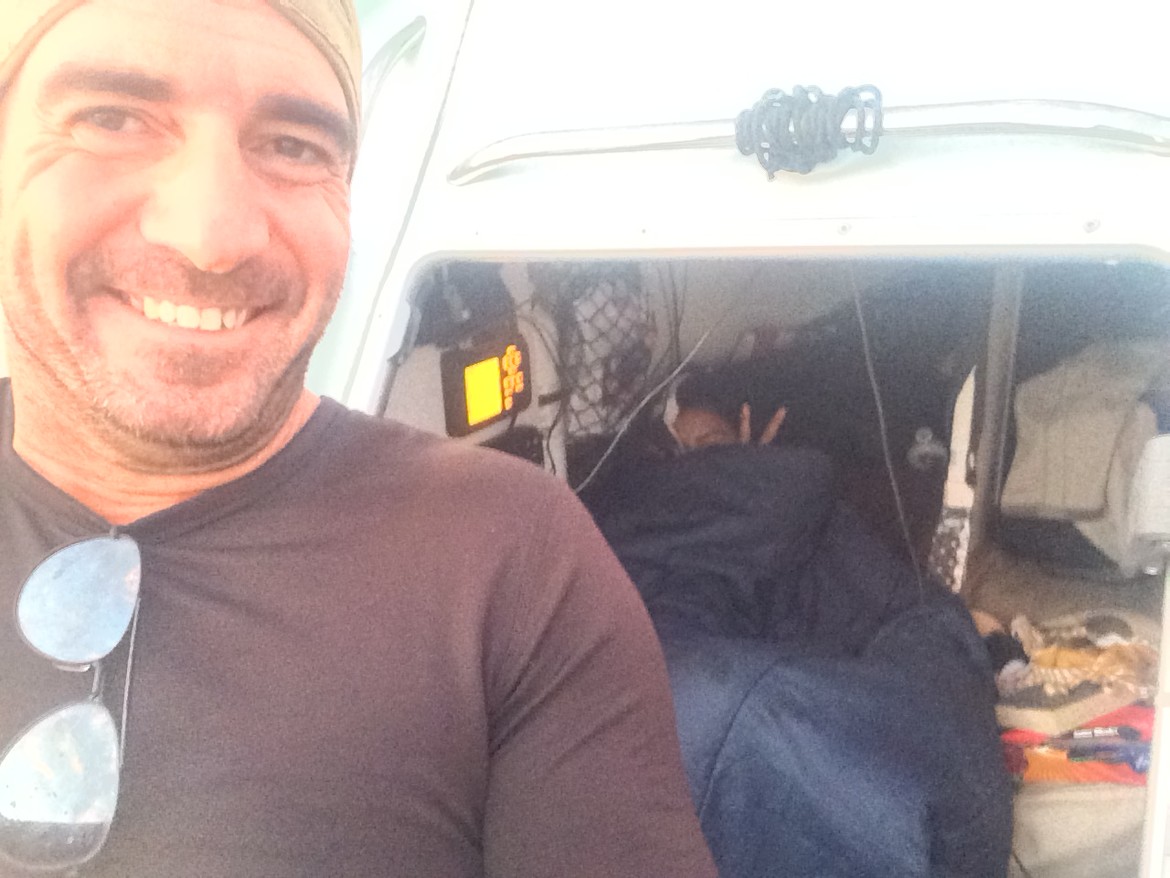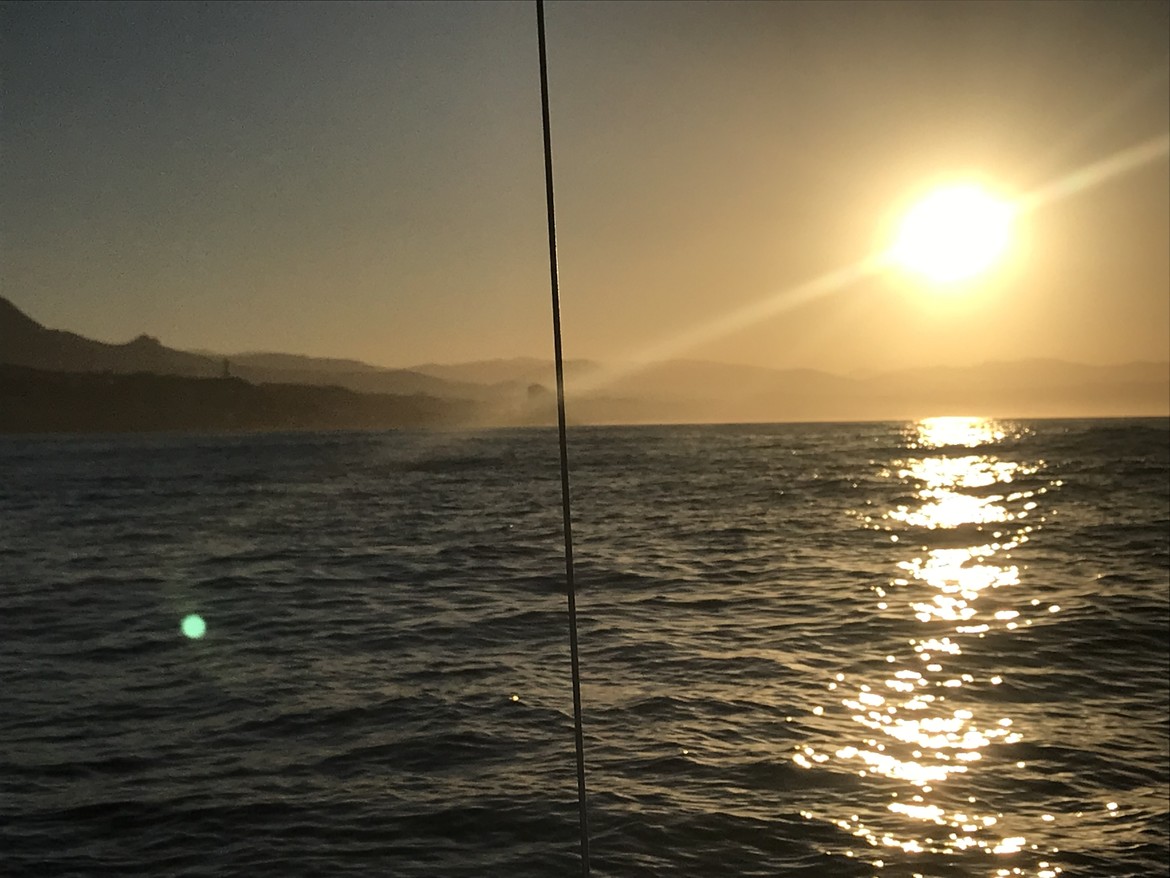 Update- My timeline to reach the circumnavigational point is still in reach with still good time to make my first major stop in Nicaragua, the first beneficiary of proceeds on here. I was also in touch with a great network, www.waypointtv.com. We will be on a test run for the first 90 days, airing the content as I can do my best to orchestrate, with an official season launch in FEB. Full video delivered in episodic timelines will air over the next few weeks and details will be posted here.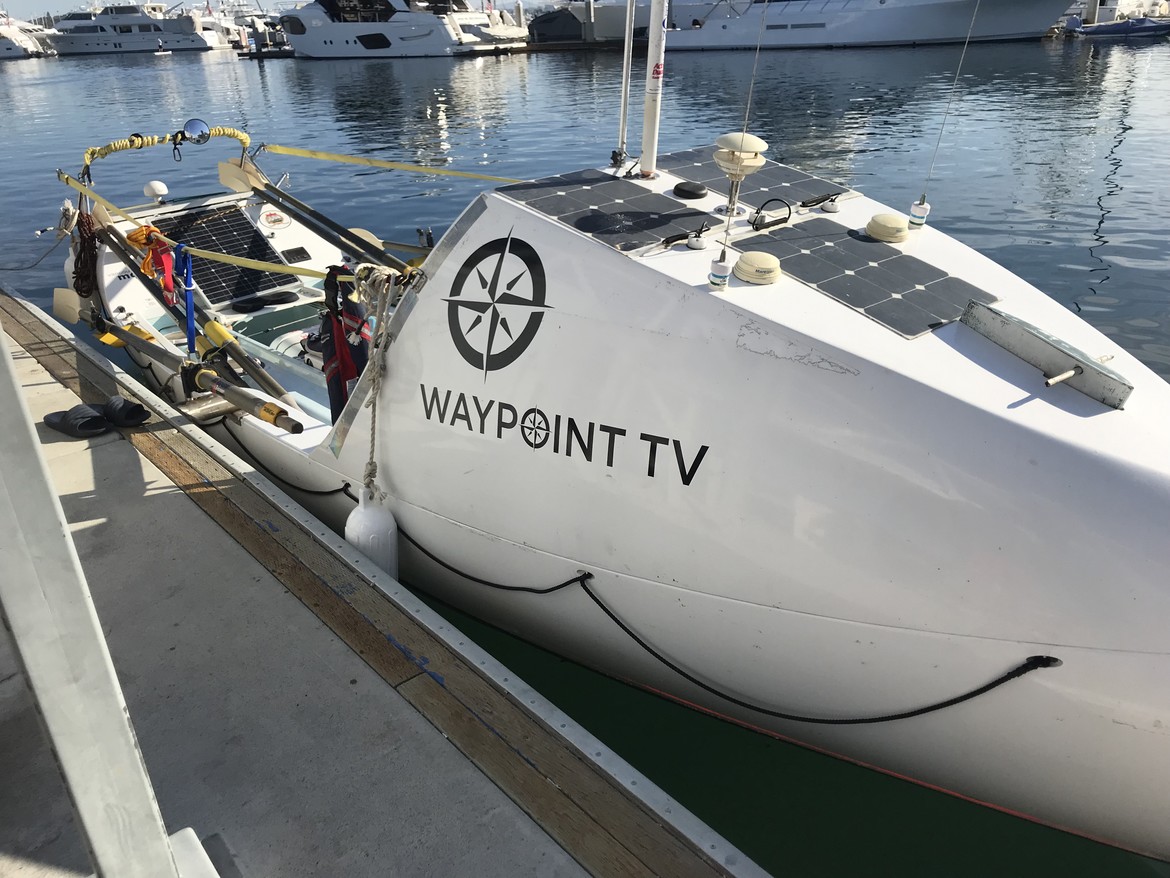 – Unexpected items will arise as expected, my body alerted me to this as well, reminding me that it's current 43 years of living is not the 25 year old any longer. On arrival to Ensenada, I was offered a local lunch in town, where I experienced loss of oxygen to my brain just prior to 1 min or so of a tightening in my heart, contracting every 10 seconds or so…eventually causing me to faint. I was awoken by my now healthy crew member, who grabbed the staff, eventually using a smelling salt to wake me up. Over the last few days, I have been in touch with all support members as well as 3 different Doctors, Red Cross, Cardiologist, and a local EM. The good news is I was cleared, the bad news is no more caffeine and excess foods. Before I departed, I dieted as well as the day of withdrew from all medication, booze, and processed foods. The combination of lean weight loss roughly from 225 to 188 lbs among the aforementioned was the shock to the system, I will continue to monitor now with daily pulse and bp instruments.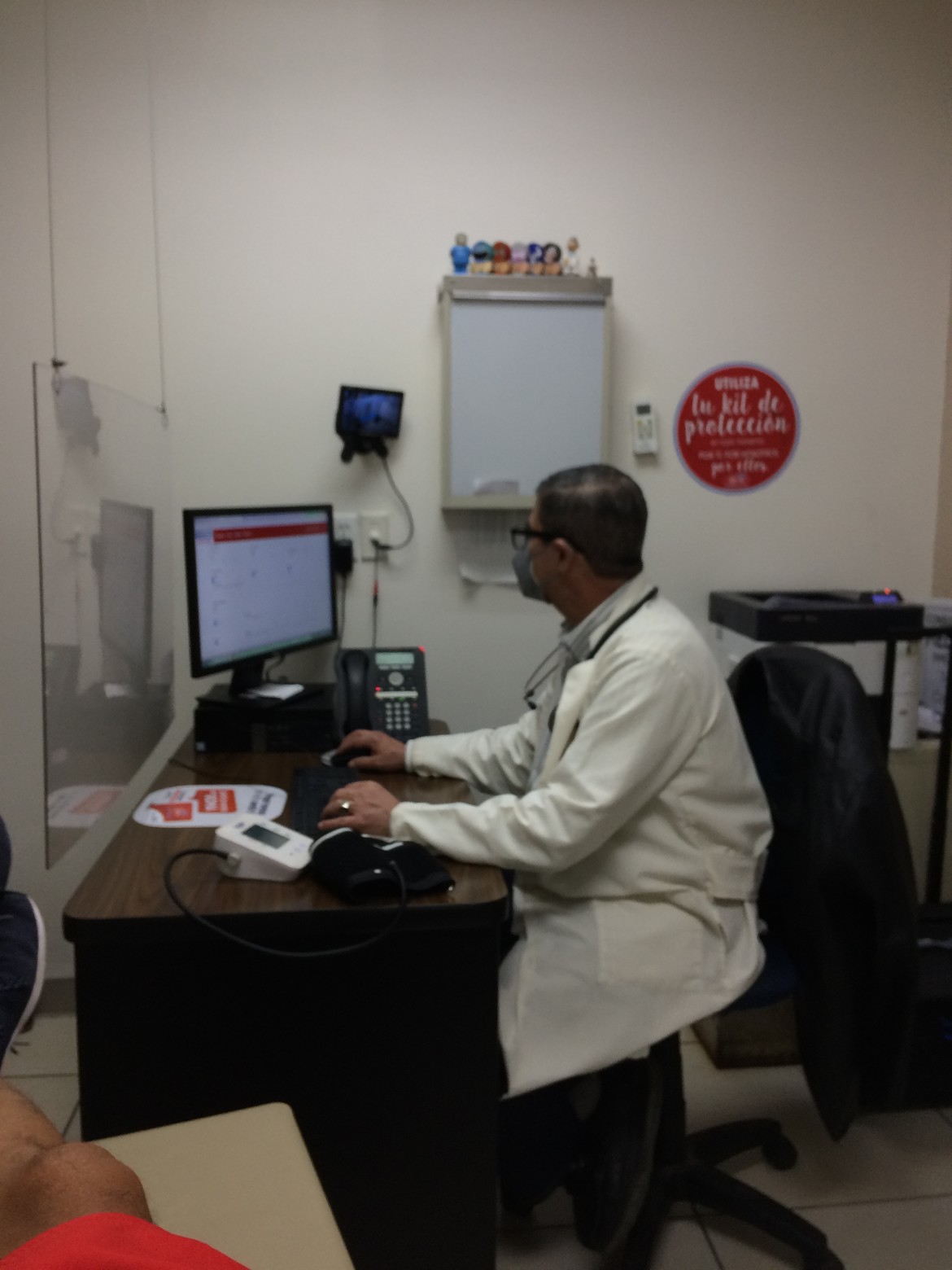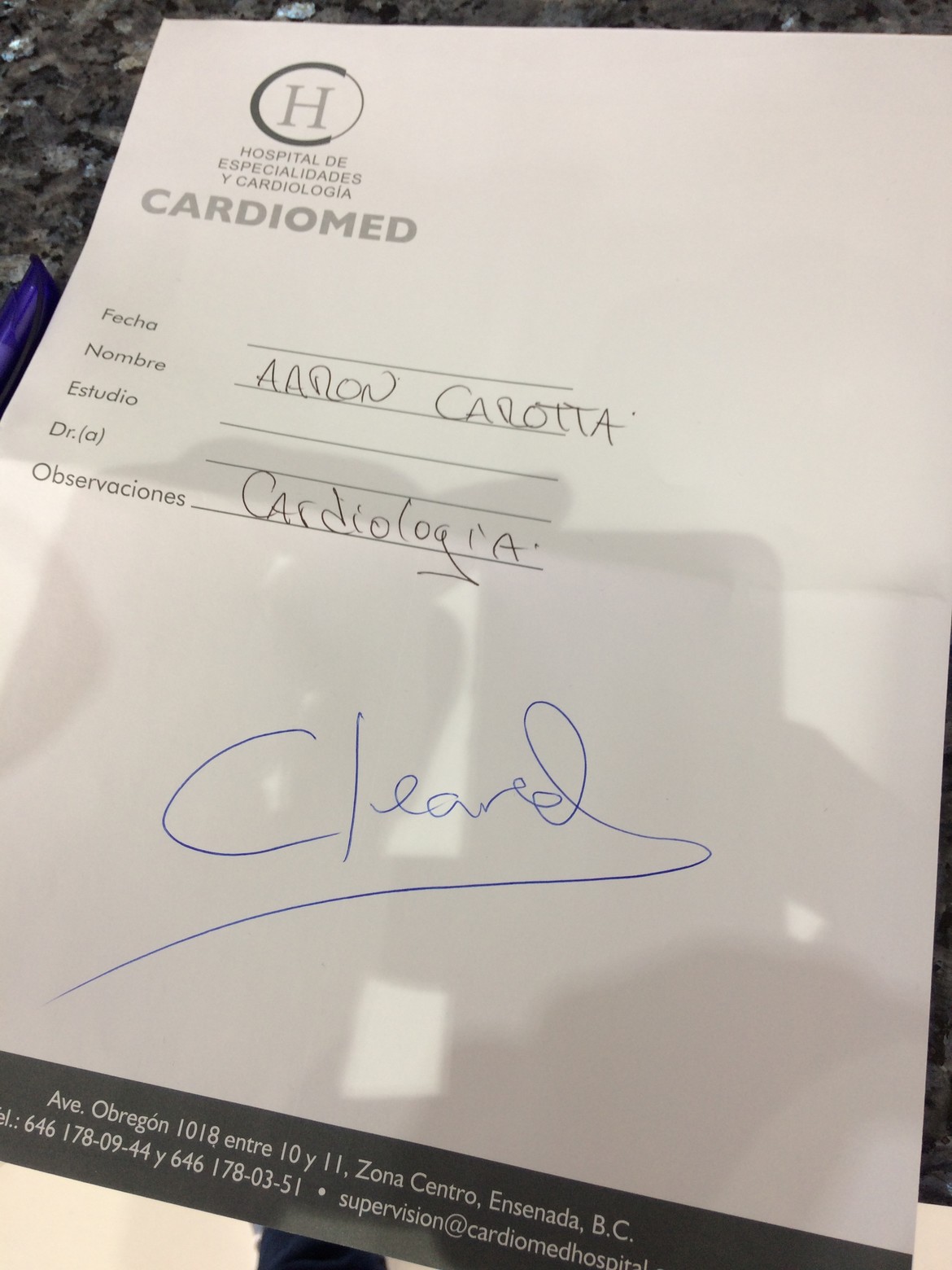 – I am set to depart solo upon some more fundraising here to cover the unexpected medical cost USA insurance doesn't cover on international basis, but the offset of the foreign medical care, makes it doable. I had a chance to meet a legend in the paddle world, Ed Gillette. He was the one who kayaked from California to Hawaii as well as the bottom of South American to the top and more. He provided me some great insight to routes down the coast, islands to reach local fishing communities, and gear.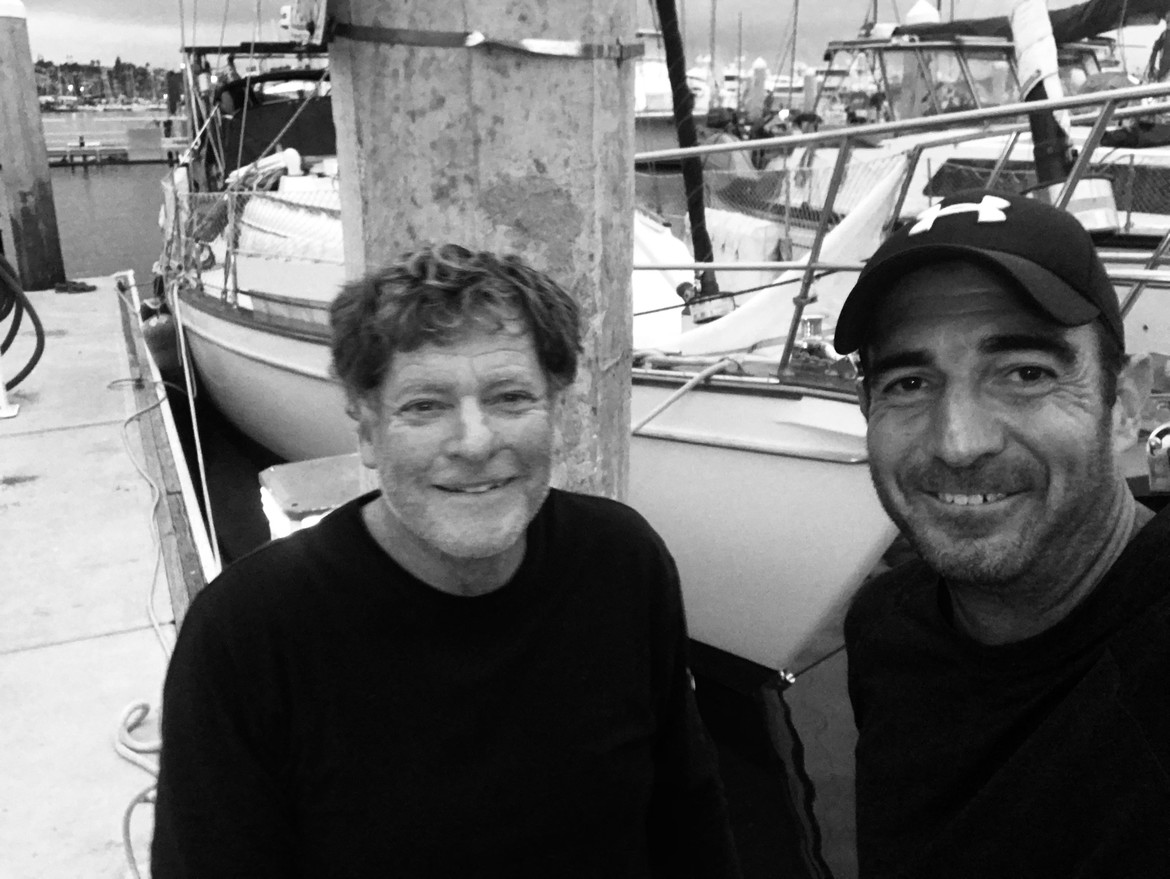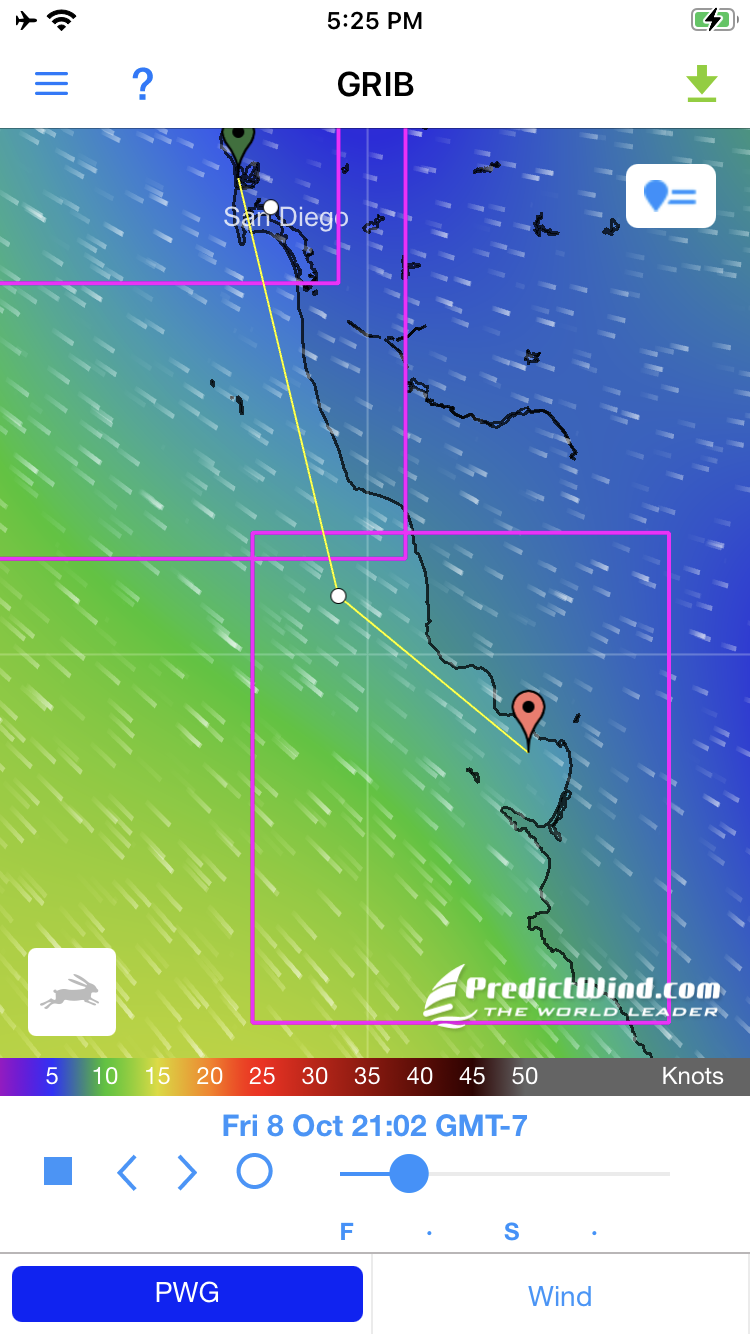 So thankful and grateful for all the supporters here and more to come for the validation, while I row on next down the coast of Mexico, continuing to prep and adjust as needed for the major Pacific crossing come Feb. The community of other sailor and home schooled families, shares a unique perspective I continue to seek and share while continue the effort to See Level, by Rowing My Boat.

These are just a few images and stories of others and the adventures, I am looking forward to sharing the full details and all others not mentioned here next. Thank you for rowing along with me, looking forward to the future to come! (Typos and Grammar from the rocking vessel and limited wifi connection, that is my excuse anyway!)